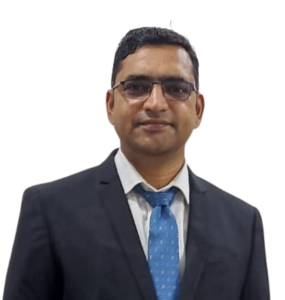 Samir Bagalkote
Mr. Samir is and Expert technology leader with Product Management & Systems Engineering. He is a versatile, accomplished, Systems Engineer with 20 years of contribution to technologically challenging projects
He have led various R&D projects in the area of Design and Development of complex defence sub-systems in Land and Naval domain at Mahindra Defence Systems. It includes Systems Engineering Planning, Requirement Engineering, Synthesis & Review of System Architecture, Analysis of Alternatives, Modelling and Simulations, and System T&V.
He has master's degree in Systems Engineering from Technion Israel Institute of Technology, Israel. Masters Degree in chemical engineering and bachelor's degree in Polymer Technology.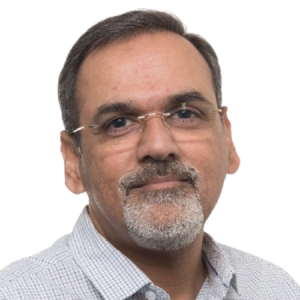 Shripad Lale
Mr. Shripad Lale is an Industry veteran with 33+ years of experience working for Manufacturing digitalization in building and roll-out of Manufacturing IT solutions.
He is a Certified SIRI Assessor  and has held key roles in organizations like Siemens, TCS, and Schneider Electric.
He has experience delivering solution in areas of Industry 4.0, IIOT, MES, Process Control Systems, Manufacturing Intelligence, Advance Process Control and Optimization, and Enterprise Asset Management, and has worked for O&G, Power, WWW, MMM, F&B, and Life Sciences Verticals.
Suresh S
Mr. Suresh S is a serial entrepreneur, Founder and CEO of Vistrian Inc.
With his career-long experience in robotics, manufacturing automation, equipment engineering and engineering management, Suresh brings a deep understanding of manufacturing operations and technology to help drive Vistrian's product strategy.
Suresh holds a Bachelor of Engineering degree from Madras University in Mechanical Engineering and a Master of Science degree from the University of Rhode Island in Industrial Engineering.
Tal Bakish
Mr. Bakish is an entrepreneur and early-stage investor. He is founder and CEO of Vocal Zoom who are building the next generation of sensor technology and provide affordable high-end optical sensor technology
He has more than 20 years of experience in executive management and technology development.
Tal have worked for Cisco Systems (Networking), IBM (Gaming IC), Intel (Datacenters), ModuMobile (Smartphones), and ConnectOne (M2M).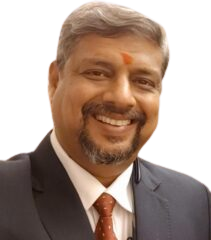 Kaustubh Samak
Kaustubh Samak is a highly accomplished professional with over 30 years of expertise in Robotics, Automation, and Industry 4.0. With a strong background in specialised areas such as Machine tools and Machinery Design and Effects Analysis (FMEA).
With his extensive experience and comprehensive skill set, He brings invaluable expertise and strategic guidance to our organisation in the domains of Robotics, Automation, and Industry 4.0.
He has a degree in Business Administration, specialising in Organisational Behaviour Studies from the prestigious Institute of Management, Development & Research (IMDR), further enhancing his strategic insights and leadership capabilities.